We help you celebrate

Bhima Ratha Shanthi

with all the Vaidic Rituals.
To know more about please reach us at +91 80500 01352
What is Bhima Ratha Shanthi/70th Birthday Pooja
By the time the male couple enters the 70th year, Bhima Ratha Shanthi 70th Birthday puja is celebrated by the relatives by getting together and performing Homam abhishekam and other rituals for the couple
When to Perform Bhima Ratha Shanthi ?
The Bhima Ratha Shanthi has to be done on the Nakshatra Birthday of the birth month when the 70th year starts or when 69th year gets completed.
Benefits of Bhima Ratha Shanthi :
This is the Best Pariharam (remedy) for any kind of health problems or illness and blesses the couple with great strength and long life.
This ceremony removes all kinds of sins or bad Karma and the Lord Blesses them with a Long and a happy life together.
To Know Cost of Bhima Ratha Shanthi and to know more details Kindly send us your details and queries by filling the form below.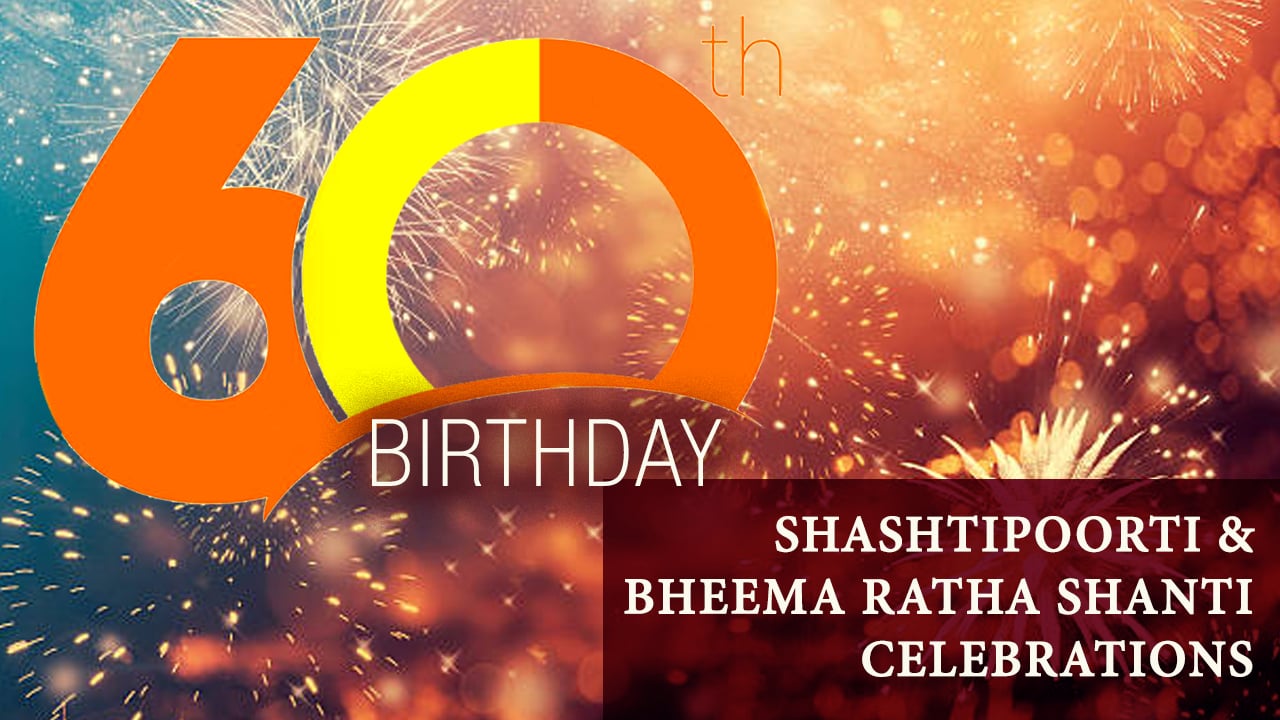 GET IN TOUCH...
To arrange a Vaidic Vivaha or Anniversary celebration or engagement, send us a message.