VAIDIC RITUALS AND SAMSKARAS
Samskaras support the evolution of life. Samskaras are the stages in life wherein we imbibe unknown into the known world. Once performed with Vaidic rituals , it uplifts positivity on vibrational level. - Gurudev Sri Sri Ravi Shankar.
We offer a wide range of traditional Vaidic Pujas, Homas, Vaidic Vivaha, Upanayanam, and other Vaidic Rituals. We help you enjoy it all with all facilities at the beautiful campus of our Bangalore Ashram ,Sri Sri Gurukul Vedapathashala or at your desired location any where across India.
CELEBRATE VAIDIC CEREMONIES AT ASHRAM
Plan the weddings, samskaras of your loved ones at the Bangalore Ashram, in its serene ambience, and the seamless arrangements by our experienced and dedicated team – Committed to making your event a blissful celebration.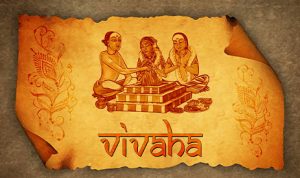 Wedding Events
Wedding (Vaidic Vivaha)
Roka Ceremony
Engagement
Sangeet
Haldi
Reception
---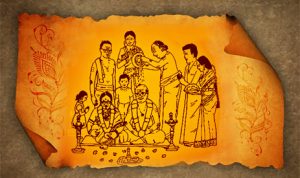 Birthdays & Anniversaries
First Birthday
Shashtipoorti (60th Birthday)
Bheem Rath Shanti Homa (70th Birthday)
Vijay Rath Shanti Homa (75th Birthday)
Sadabhishekham (80th Birthday)
Other Birthdays with Ayush Homa
Anniversary (25th, 50th and others) with Ayush and Navagraha Homa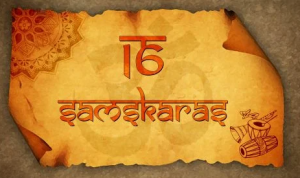 Samskaras
Garbhadhan ( Intent to have a child ritual)
Pumsavana (Nurturing the feotus rite) 
Simantonnayana (Parting hair and baby shower)
Namakarna (Naming Ceremony)
Annaprashana (Babys first solid food)
Chudakarana (Mundan ceremony)
Karnavedha (Earlobe piercing)
Upanayanam (Thread Ceremony)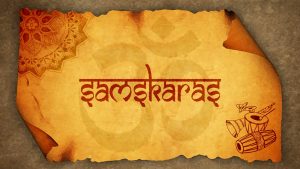 Other Events
Pujas and Homas
Contact us for other events 
Facilities
What are the different facilities that we provide to make your function more rememberable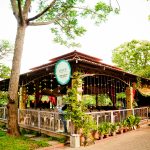 Venues at Ashram
Mahalakshmi Mantap ( 200 capacity, covered mantap): classical tranditional design
Radha Kunj Mantap ( 300 capacity, covered/open mantap) with amphitheatre , lake and garden view
Gargi Hall (40 capacity, covered hall) , option available to add dining hall
Vivaswan Hall (300 capacity, floating 600 , air conditioned, comes with garden lawns)
Gurukul Prayogshala/Yagnashala (20 capacity, covered mantap)
Maitreyi Hall (200 capacity, covered hall)
Temple Hall (30 capacity, covered hall)
Amphitheatre Gate 1 (400 capacity, open garden, only available for sangeet)
Guest Rooms

At Ashram ,feel at home and be at home with our exclusive accommodation facilties
Multiple room options available for comfortable stay
Rooms include twin sharing, 3-sharing, 4- sharing, cottages
Exclusive wedding packages include rooms and extra rooms available on additional cost
Laundry(on request) , kettle , toiletries etc available on request
Beautify your events with our amazing in house decor services

Choose from a wide variety of stunning designs available for every budget and requirement
Personalize your decor and get all your queries answered instantly, aided by the latest technology
Get in touch with certified, highly-trained experts to curate your requirements, at no extra cost
Catering 

Large and spacious dining and buffet hall with hygienic kitchen area ( Food type: Vegetarian only )

Covered Dining Area – 325 (Floating - 1000)
Open Dining Area - 100 (Floating - 300)
Dining Lawns - 100 (Floating 300)
Wide variety of menu options including North Indian, South indian, Banana leaf, Italian and many more, browse through our menu
Options available for no onion no garlic
Capture your golden moments and preserve it for a lifetime
Choose from multiple options available for photos/video or combo packages
Drone and other services available on request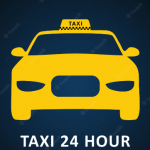 Travel Services
Multiple options available including airport/station pick up/drop, ashram internal travelling
Choose from a wide variety of vehicles including Etios, Innova , Tempo traveller and many more
City and outdoor packages available
Flight/train booking tickets service available with attractive offers
Technology

Generator:  Available
Projector:  Chargeable
Sound System:  Available
Microphone:  Chargeable
Internet & Wi-Fi: On Request
Zoom webcast : Chargeable

Activities at Ashram
Multiple options available
Complementary Ashram Tour
Yoga and meditation packages
Specially crafted packages available suiting your guest needs
Extend your stay and enjoy the serenity of Ashram
Shop for a cause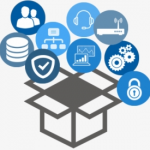 Other Services
Bridal Services : makeup, mehendi etc.
Gifting Options : return gifts,  tanjore paintings, sarees, hampers,
Tamboolam Bag
Welcome kits
Dhol, percussion
Porter Service
Feeling blessed to have my children celebrate my 60th Birthday (Shashtipoorti) celebrations at Art of Living International Center, Bengaluru. With years and years of vaidic chanting and meditators meditating, serenity and calmness was in the air. Sattvic food and beauty of the décor arranged by ashram team was mesmerising. Panditjis explaining significance of the homas added essence and meaningfulness. Usually when setting up such events we drain energy, but the arrangements done by the team here ensured, we had all things in place and actually we ended up gaining energy . Gurudev's divine darshan and blessings is out of the world experience . Highly recommended place for multiple events they cater like wedding, vaidic samskaras, birthdays, anniversaries for all age groups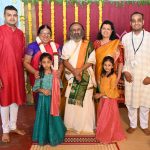 Neeru Gupta
Life is about celebration. Birthdays, festivals, vacations are all there to add to uplift the spirit. In a similar vein, children out of love for parents like to make them happy in their sunset years. Shashtipoorthi and Bhimaratha Shanti at age 60 and 70 years are very old customs followed in the South Indian tradition where the parents go through a wedding ritual in the presence of the Guru, friends and family. I for one felt overwhelmed on both these occasions when my children had it organized for me. I had the pleasure of reaffirming my love not only for my life partner but also for the entire family and extended family. The pandit explained the significance of the chants and the three short Homas that purified the atmosphere. The abhishekam that followed was an awesome experience. The change to fresh clothes after that gave me a feeling of a new life begun! The sit down lunch on banana leaf with all the guests was indeed so traditional and special. All told, I would highly recommend this half a day function as a great celebration and binding factor for all families. Apart from the spiritual element there is an air of great bonhomie and fun!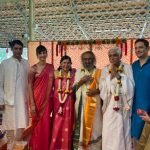 Ruby and Indira Merani
Call or Mail Us
For enquiries and bookings, call us at +918050001352 ( Call Timings : 9am to 6pm IST) or mail us at [email protected]