Note : Sankalpa Registration will close 1 hour before starting of Puja/Homa.
 Accomodation is not included in Sankalpa
Navratri 2023
Navratri (literal translation: nine nights) is traditionally celebrated at the beginning of autumn every year when everything in nature starts undergoing a transformation. These nine nights are said to be precious as there are subtle energies in the creation that are enriched at this time of the year. These energies enhance the experience of going inward, praying, chanting, and make other spiritual practices more fruitful.
These practices also instill a reverence for Mother Nature as they make us aware of the abundance She showers on us. Casting a healing effect on the mind and the body, each day of this nine-day period has special significance, enhancing unique virtue in each one of us.
Celebrating Navratri 2023!
Sankalpa Indian Nationals

Online Celebrations Participants

International Participants 

For international participants queries and technical support on the sign-in or viewing
send an email:


[email protected]


Call / WhatsApp: +91 74832 14040
Chat support will be available during the live [email protected]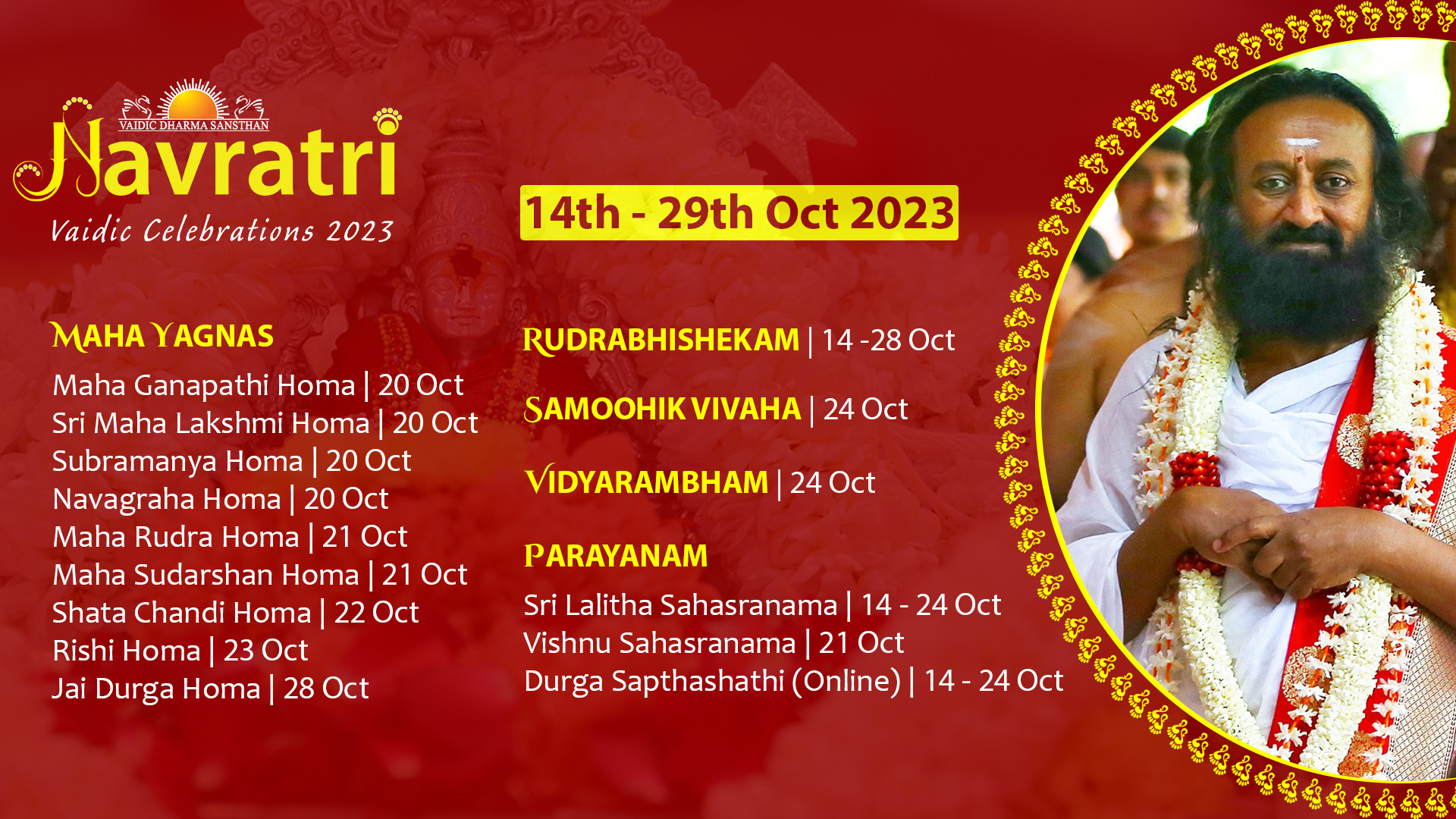 INDIAN NATIONALS
This Navratri you can offer Sankalpa by either attending Puja/ Homas at Bangalore Ashram, or online joining our Live portal -  live.vaidicpujas.org

Please make sure that you are entering the correct email id and mobile number while registering for Sankalpa.

Login credentials and webcast details for Indian Sankalpa participants to watch the event will be sent to the registered email id by VDS.

All timings are subject to change.
Navratri Maha Yagna Sankalpas
20 - 24th Oct 2023
- All the Homas of Navratri , Vishnu Sahasranamam & Lalita Sahasranamam(1 day)
- Contribution towards food, flowers, clothes & materials for Navratri
- Contribution towards Gurukul & Gaushala
- The seating is in Maha Samvardhan Sankalpa enclosure
20-24th

Oct 2023
- All the Homas of Navratri , Vishnu Sahasranamam & Lalita Sahasranamam(1 day)
- Contribution towards food, flowers, clothes & materials for Navratri
- The seating is in Samvardhan Sankalpa enclosure
Navratri Maha Yagnya Individual Sankalpas
Navratri Special Parayan Sankalpa
Navratri Special Rudra Puja Sankalpa
Navratri Special Daan(offerings)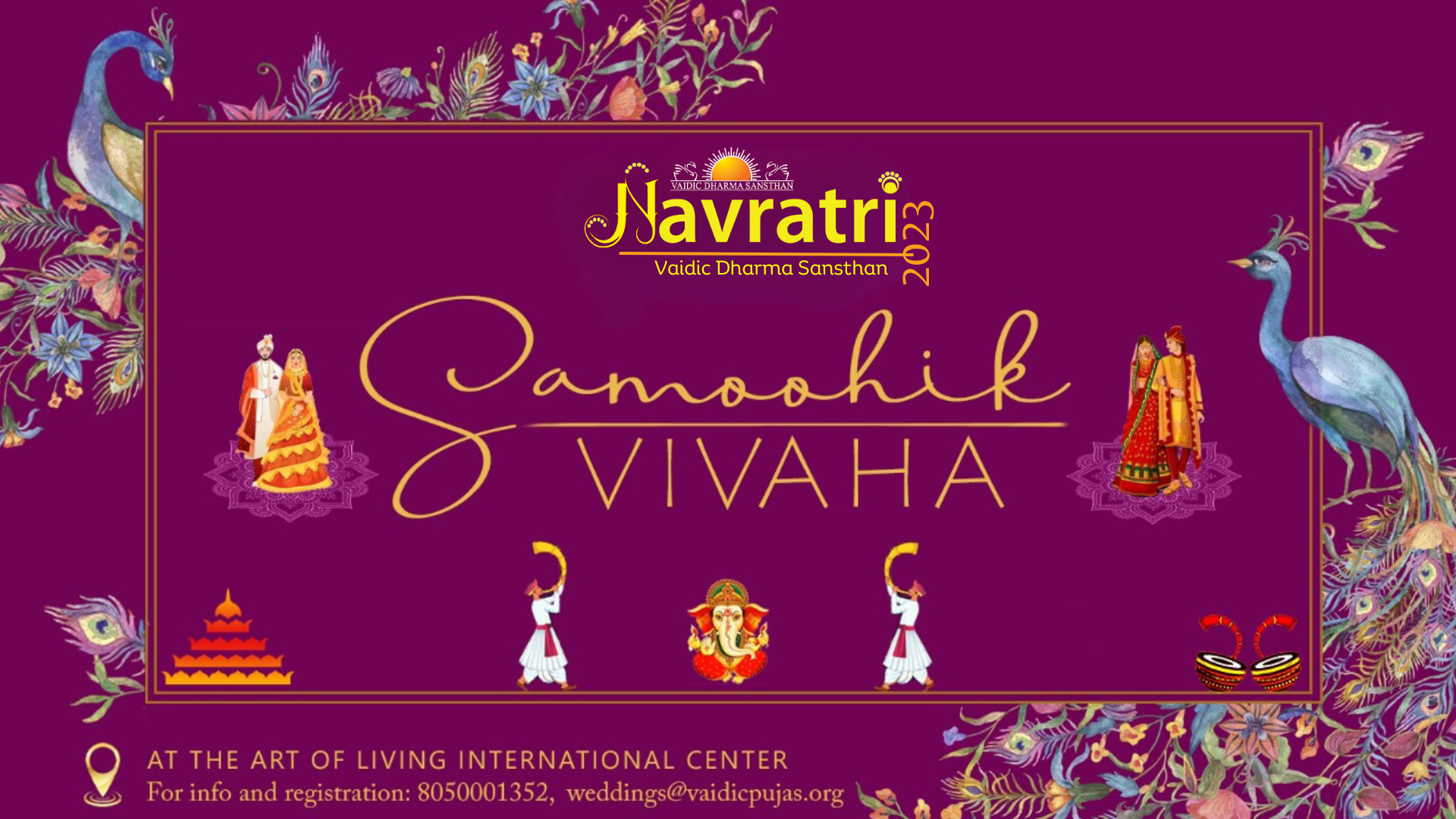 Navratri Special Samoohik Vivah at Bangalore Ashram | 24th Oct 2023
For more info and registration, contact us at 8050001352 , [email protected]